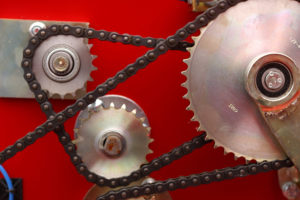 Let's say you have a therapist you really like and a friend asks if you know of any good therapists. Should you recommend your therapist?
The answer is not as simple as it might appear. Here are some questions to consider.
How close are you to the person who is in need of a therapist? As the therapist, if I know that a potential client has a very close relationship with one of my current clients, I am hesitant to offer therapy to the potential client. If the potential client is related to my current client — a sibling, a spouse, a parent, even a cousin with a close relationship — I will not agree to see the potential client. I am trying to avoid putting myself and my clients in situations where the boundaries get fuzzy and challenging to maintain. My responsibility is to take care of my current client, even if that means turning away a potential client.
Would you feel comfortable with your friend's knowing that you are in therapy with this therapist? Your friend might ask you about your experience or want to talk about your therapy with you. Would that be OK for you? Would you mind if your friend told other people that you were in therapy with this therapist? Would you trust your friend to keep it confidential?
How would it be for you to encounter your friend at the therapist's office? It's possible you would see each other in between appointments. I suggest letting your therapist know if you would like to schedule your sessions at a time when you are less likely to encounter your friend.
What if you want to talk about your friend with your therapist? If you have a conflict with your friend or just a situation you want to discuss, that can put your therapist in a difficult position. If you end up talking about your friend in therapy, how will it be for you to know that the therapist has information about your friend that the therapist cannot share with you? How would it be for you to know that your therapist has information about you that your friend might want to know? Do you trust your therapist to maintain appropriate boundaries?
What if your friend has a bad experience with your therapist? How would it feel if your friend were unhappy with the therapist you like and recommended? How would that affect your relationship with your friend? With your therapist?

I appreciate when my clients refer people to me because it is an informed referral. That is, my clients know me and my clients know their friends and when they think their friends would like me as a therapist, they are often correct. However, I do think it is important for clients to be careful when they make such referrals.

Don't hesitate to talk with your therapist if you are thinking of referring someone before you actually make the referral. Your therapist should be able to help you think about whether it is a good idea for you or not.