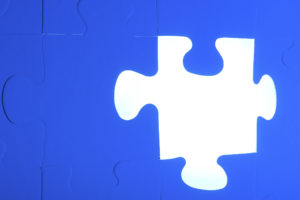 When starting my private practice I read a lot of articles about how therapists should market and advertise their practices to attract new clients. One of the most common pieces of advice I read was that it is very important for therapists to have a "specialty," a "niche," an area of expertise that sets them apart from other therapists. For example, a therapist might say she is an expert on helping people with infertility issues or stress management.
I was not willing to follow this advice. I have several areas of expertise, but not one main specialty. And, more importantly, I don't want to have a "niche."
For me, it is more important to be able to work with any client who comes in to see me. I think a good therapist should be able to help people with a wide variety of concerns. If the therapeutic process and methods I use feel helpful to my clients, then no matter what their problems are, they are likely to find therapy with me to be valuable.
Are there times when I'm not the best therapist to help someone? Sure. We all have limits to our competence and we all do some things better than others. When I think another therapist is better suited to help a prospective client, I refer the client to that therapist.
But to specialize, to advertise myself as "The [Whatever] Expert", to limit my work to one major issue and my clients to one "ideal" kind of client? That's just not for me. Too boring.