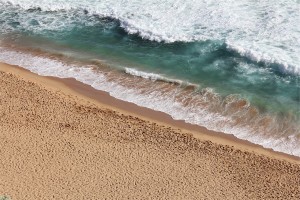 I often compare feelings to the ocean. We stand on the beach and the waves of feelings wash over us and then recede.
The problem is that most of us were trained to interfere with this natural process. We avoid the water and stay high up on the hot sand, worried about getting wet. Or we go in too far and get pulled under water by the strong waves.
There is one group of people who are experts at dealing with their emotions: many young children who have not yet been trained to manage their feelings differently. When you want to see the experts in action, check out a group of young children at a park or playground. If you watch them long enough, you are likely to see them have a whole range of feelings. A young child (who has not yet been taught to do otherwise) will get upset and cry. The crying can turn into sobs. If the child gets the support s/he needs at that moment, the tears will stop — often suddenly — and the child will return to playing as if nothing had happened.
The next time you are aware of your emotions, pause and imagine yourself standing on a beach. Imagine your feelings as a wave of the ocean that washes over you and then recedes. If the wave is too strong and you feel yourself being pulled into the ocean, take a few steps back into shallower water. Otherwise, stay on the beach with your feelings as long as you'd like, knowing that the ocean will be there at any time you want to stand in the water.