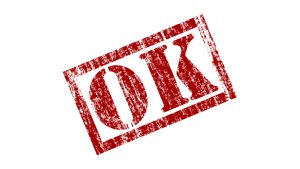 Lots of people seem to worry about whether a therapist will see something about them as pathological. In my opinion as a psychotherapist, there is nothing inherently problematic about being:
Gay
Lesbian
Bisexual
Transgender
Genderqueer
Asexual
Polyamorous
Non-monogamous
Into kink/BDSM
Religious
Not religious
Fat
Of course, there is nothing problematic about lots of things, but those are the ones people seem to be most worried about. So, my recommendations are:
Love yourself, don't hate yourself.
Know that you are OK the way you are; there is nothing essentially wrong with you.
Be truthful with your partner(s). Get some help if things get difficult.
Make sure your sexual behavior is consensual and safe.
If one of your relationships is not safe, respectful and loving, get some support.
Take care of your body and accept it as it is.
Allow your religious beliefs or your ideas about the world to support you.
Respect where you are in your own process.
Therapy can help. But really try to find a therapist who accepts you as you are.